MB7VM Digipeater
MB7VM is due to go live soon! The digipeater is located aprox 258m asl near the village of Ibberton in Dorset.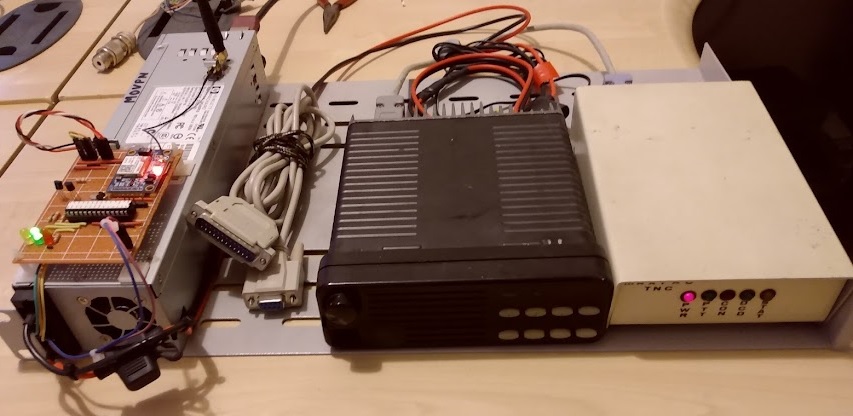 The digipeater comprises of a Tait T2010 PMR radio. MAXPAC TNC2 clone modified with an ATTiny85 true DCD board and UIDIGI EEPROM. Powered by an HP server PSU with ATmega328P SMS control board.
The service is intended to revive the APRS coverage once provided by M1ABD which was located on the Dorset Police mast at Bulbarrow hill until 14 Aug 2018.
Find further details on UKRepeater.